Best Tiny House Kits in 2023:- It takes time and patience to build a tiny house from the ground up. The planning process, unless you're an experienced contractor, can rapidly become daunting. As a result, many people are interested in this lifestyle choice, to begin with, a tiny house kit. You still get hands-on experience creating your own home, but the kit includes everything you need.
This option, from per-cut materials to the very last screw, will ensure you don't have that dreadful moment when you realize you neglected to allow room for your front door to open. Here's a look at everything you need to know to make an informed decision, as well as some of the best tiny house kits on the market today.
1. Jamaica Cottage Shop Writer's Haven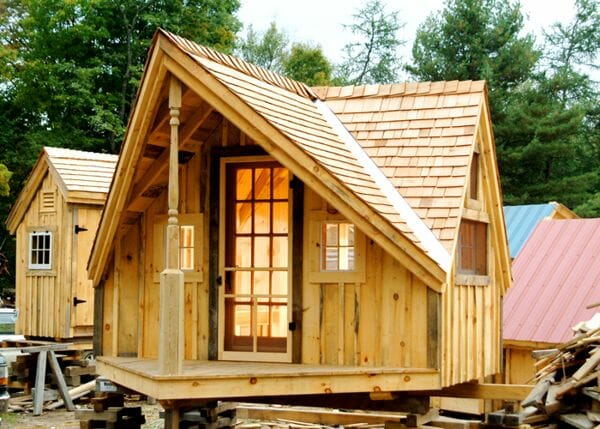 Jamaica Cottage Shop is a Vermont-based firm that makes some of the most sturdy and beautiful tiny houses on the market. Their Writer's Haven is the best of them all. But don't be fooled by the name. This tiny house kits is more than simply a haven for artists; it's a good home. The Writer's Haven exemplifies all that is fantastic about tiny houses with its one-of-a-kind, rustic design. It's a private haven that shrinks your life and brings you closer to what truly matters.
The Writer's Haven is made of high-quality Vermont lumber and features translucent roofs and several windows that let in natural light during the day and allow you to see the sky at night. Inside, there's a daybed, a work area, and lots of open space for you to make your own. The kit is also available in various sizes, including 12 x 14, 12 x 18, and a staggering 24 x 36. The price ranges from roughly $5,000 for the smallest size to more than $30,000 for the largest. However, all of the kits are pre-cut, numbered, color-coded, and stacked for quick and easy assembly.
2. 84 Lumber The Roving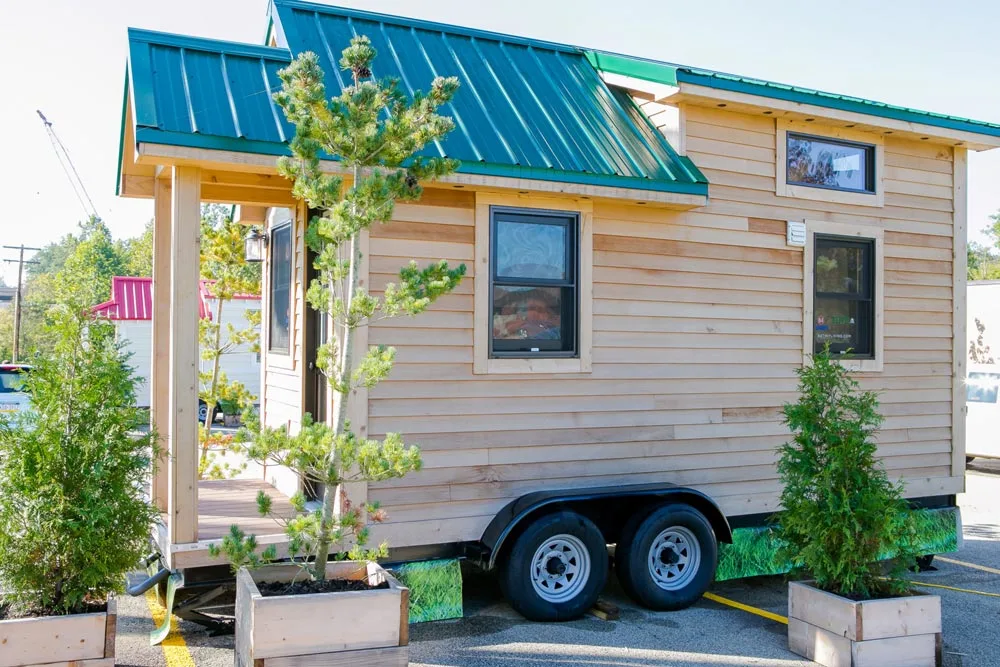 This movable beauty can accompany you on a weekend camping vacation or serve as the foundation of your nomadic lifestyle. The Roving is a 154-square-foot mobile home outfitted with LED lighting, a compost toilet, a small fridge, and a functional sink. It will also look cute on the go, thanks to the reclaimed wood, peaked roof, and green shingling on the outside.
The concept is simple: the downstairs is a single room that serves as a kitchen and a den, while "upstairs" is a lofted bedroom that accommodates a full-sized mattress. The kit is priced in the middle, but it's a terrific value when considering the steel trailer and radial tires that make it moveable. These storage baskets and plastic storage containers might help you stay organized if you're worried about fitting everything into a tiny house kits.

3. Allwood Mayflower
The Allwood Mayflower reflects the spirit of the American frontier with its rustic design and iconic wagon shape. It may be transformed into your new home office, yoga studio, guest house, or, best of all, the ultimate garden house with a bit of DIY.
The Mayflower is built of Nordic spruce and sits on wrought-iron wheels, suggesting a rustic, ancient period even more. At 116 square feet, it's comfortable on the inside but not large enough to overshadow your garden or yard. Because the front of the house includes two huge windows and a dual-pane glass door, it may also function as a sunroom, ideal for reading or summertime hanging out.
4. 84 Lumber The Countryside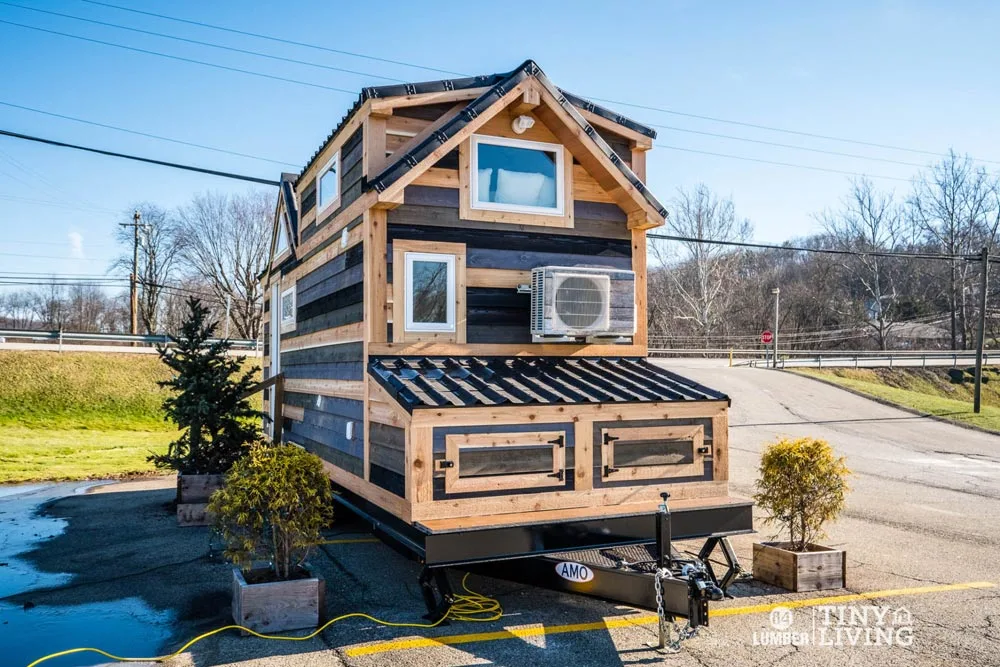 The Countryside is an oxymoron: a tiny house kits with a lot of space, 203 square feet. A working kitchen, a lofted bedroom with a Queen-sized mattress, and a bathroom with a compost toilet and a full-sized shower are all part of the design. The house is wrapped in rustic wood paneling, and the cathedral ceilings add an exquisite Victorian touch. Furthermore, the kit includes conveniences that will make you feel right at home, such as an electric water heater, ductless conditioning, a heating system, a raised bar area where you can eat or work, and more.
Even the Countryside is changing. It is built on a steel trailer with radial tires, safety brakes, and stabilizing jacks so you can take it on a weekend getaway or for the rest of your life. Everything is manufactured with high-quality materials from 84 Lumber and is reasonably priced. The price varies, but the kit usually is approximately $7,000—a fraction of the cost of semi-finished or fully built tiny house options. Furthermore, creating your own small home from a kit isn't as difficult as you may think, and you can customize every element.
5. Jamaica Cottage Shop Vermont Cottage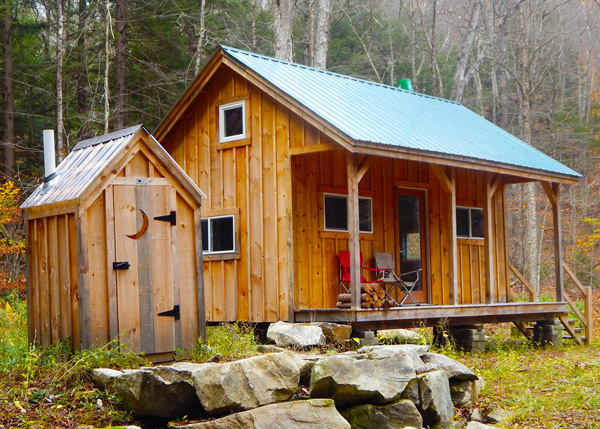 No matter where you live, the Jamaica Cottage Shop's selection of tiny houses will transport you to the lush hills and peaceful woodlands of New England. Because the company is situated in Jamaica, Vermont, you may be confident that they have mastered the Vermont Cottage design. You're sure to discover the perfect setting because the kits are available in three distinct layouts and three different sizes—16 x 20, 16 x 24, and 16 x 30.
Each of the three cottages has a beautiful one-room layout with an open floor plan and a loft. Cottages A and C include a front porch, which is great for quiet reading or socializing with friends; Cottage B does not have a patio to provide more space inside. The prices of the pre-cut kits vary greatly depending on the size and design of the cottage.
6. Arched Cabins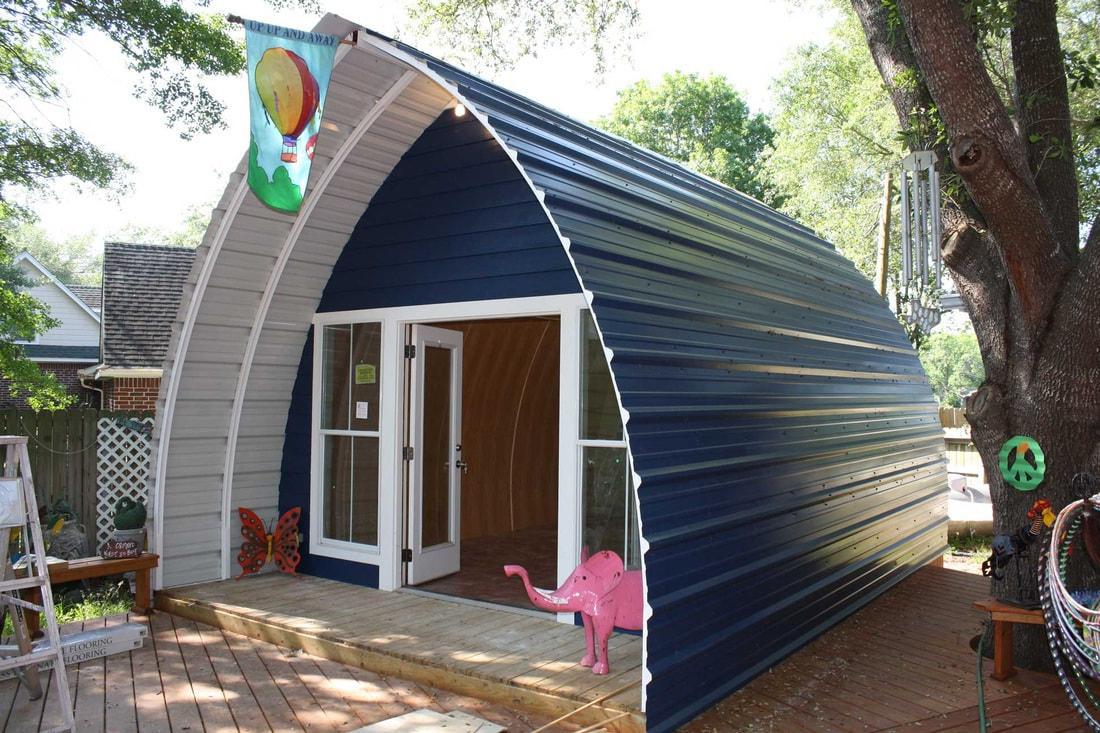 Arched Cabins may be just what you need if you need to create a tiny house quickly. Their kits are supposed to be so simple to assemble that two individuals can put them together in a matter of days. The liveable cabins that contain space for a bathroom and kitchen range in size from 120 to 1200 square feet and come in various sizes.
Because these tiny houses cannot be built on wheels, you must create your base or get a concrete block foundation with your kit. It's worth noting that Arched Cabins does not provide plumbing or electrical renovations. If you can't do it yourself, you'll have to employ an expert, which you should factor into the cost of your tiny house kits.
Visited 55 times, 2 visit(s) today