Many consumers are reconsidering their use of toilet paper and switching to bidets, and for good reason. These useful bathroom gadgets have a number of environmental and personal hygiene advantages. Americans are estimated to use 34 million rolls of toilet paper per day, but bidets can reduce toilet paper use by 75%. (or more).
Because of the amount of water required in the tissue-making process, bidets actually use less water than toilet paper, according to the National Resources Defense Council. The familiar, stand-alone bidets found in the luxury hotels are being redefined as innovative, space-saving products, and they're becoming increasingly popular.
A bidet attachment, a handy tool that can be easily fixed into an existing toilet, is one of the most cost-effective types. Bidet attachments are typically non-electric and come in a variety of configurations such as handheld tool,  multiple hand wash jets, or warm and cool water sprays. The following are the best bidet attachments.
What is difference between a bidet attachment and a bidet?
A bidet attachment sits among your toilet seat and bowl, whereas a regular bidet replaces your existing toilet seat entirely. Water spray options, adjustable pressure, and self-cleaning capabilities are common in attachments. Bidet seats, on the other hand, can include additional features such as heated seats and air deodorizers.
Top 7 Best Bidet Attachments for toilet in 2022
In this article u can find out the Top 7 Best Bidet Attachment for toilet in 2022 list are below;-
1. LUXE Bidet Neo 120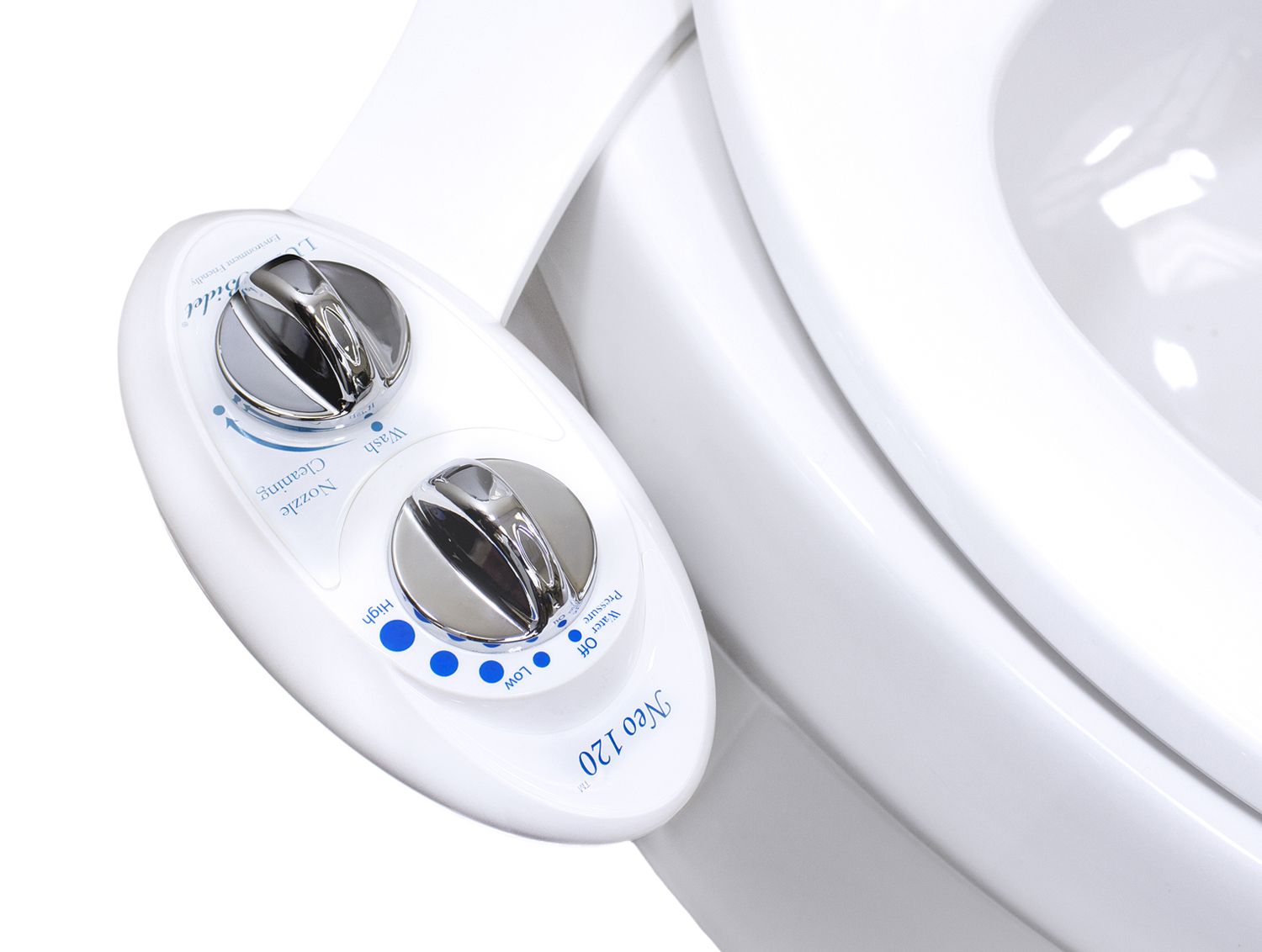 Luxe Bidet Neo 120 is an affordable and simple but high-quality option for those looking to test waters without investing too much. When not in use, the non-electric bidet attachment has a single nozzle that retracts behind a hygienic guard gate.
The Neo 120 is a cool-water bidet with several pressure settings that can be changed using the chrome knob. It also has a self-cleaning option and is simple to install. This attachment easily pays for itself with the money saved on toilet paper. The display is available in two colours blue and white.
2. Tushy Spa 3.0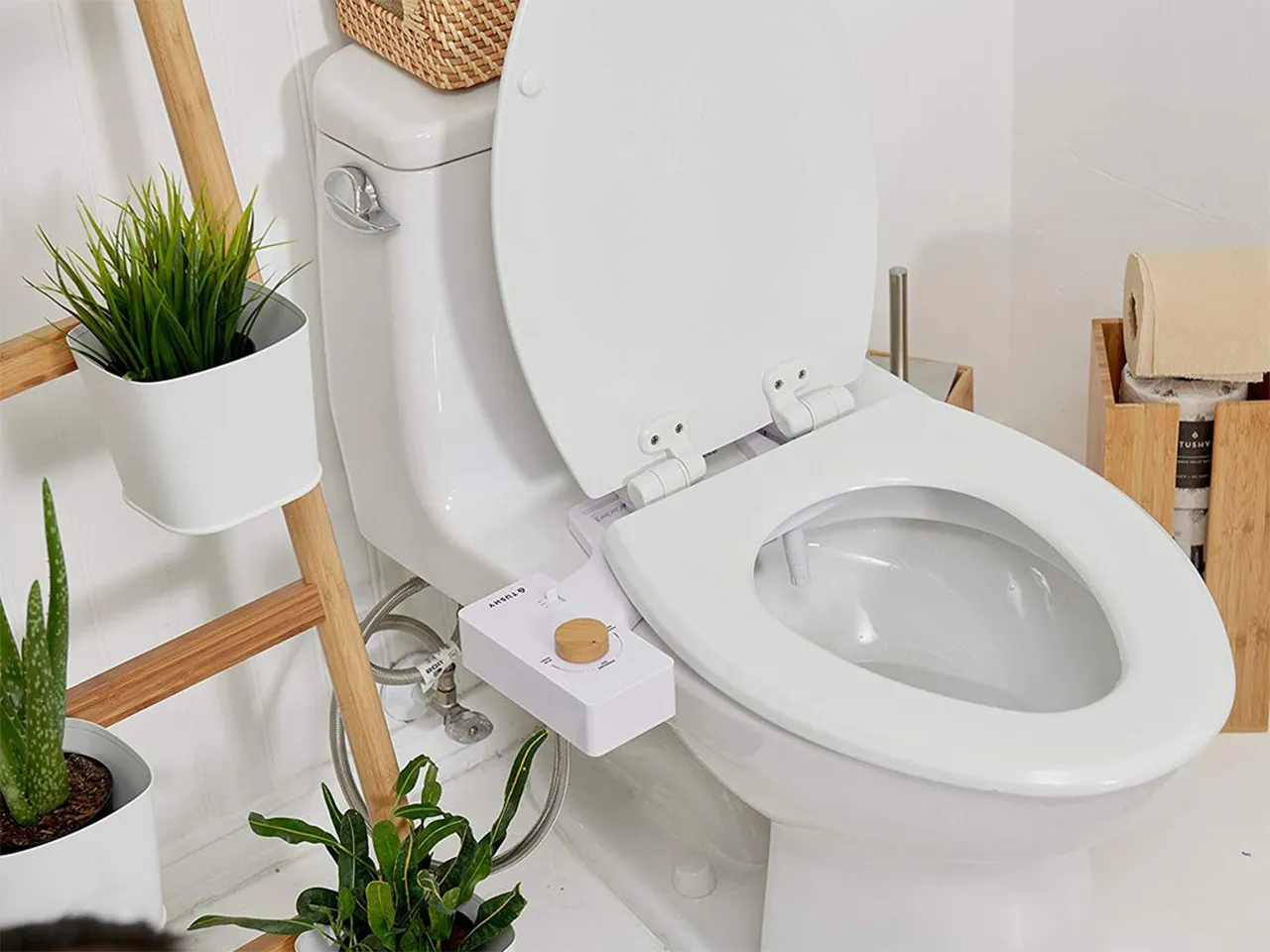 Tushy products are well-designed and reasonably priced, so it's not just the clever marketing that has piqued consumers' interest. The Tushy Spa adds an adjustable warm water option with temperature control to its classic bidet attachment (but the toilet must be located near the sink in order to connect to the heat).
The Tushy Spa does not require electricity, is simple to set up, and includes pressure and angle control. Bamboo, gold, or bronze adjustment knobs are among the colour options available to add a little flair to the toilet. Tushy is a carbon-neutral company that contributes to three Verified Carbon Standard projects in order to offset carbon emissions. Furthermore, a portion of Tushy profits are donated to the company's Give Back Program.
3. Raw Living Essentials Premium Bidet Sprayer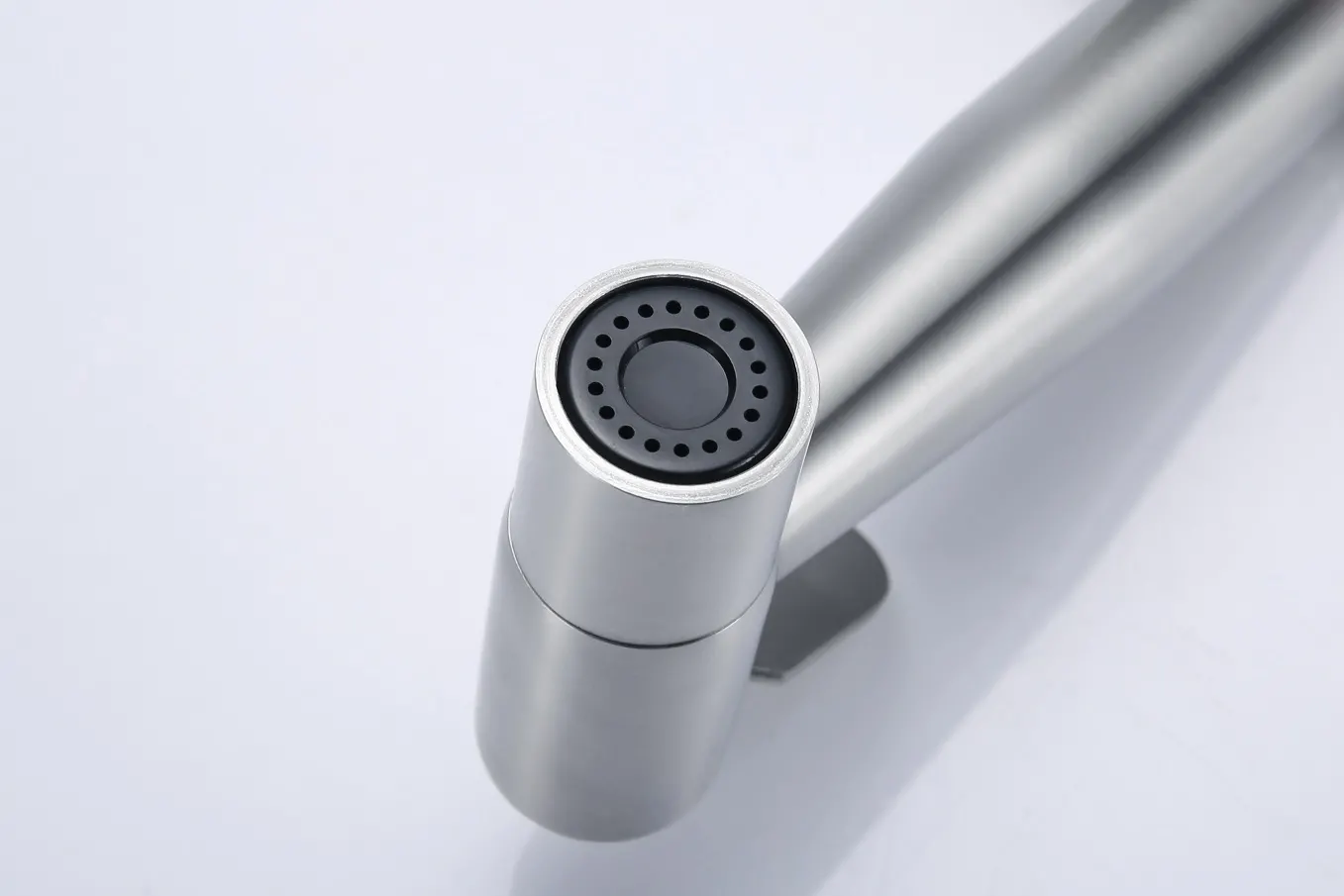 The Raw Living Essentials Premium Bidet Sprayer Kit is made of high-quality 304 stainless steel and can be used as a cloth diaper cleaner, pet washer, or handheld bidet. The dual pressure modes enable the user to choose between gentle and deep cleaning options. The handheld bidet can be wall-mounted, or the holder can be easily attached to the side of the toilet tank.
The Premium Bidet Sprayer has been tested to withstand high pressure and is durable, leakproof, and rust-resistant. Raw Living Essentials, as an environmentally conscious company, donates a portion of every purchase to the protection of endangered animals.
4. GenieBidet Ultra Thin Toilet Attachment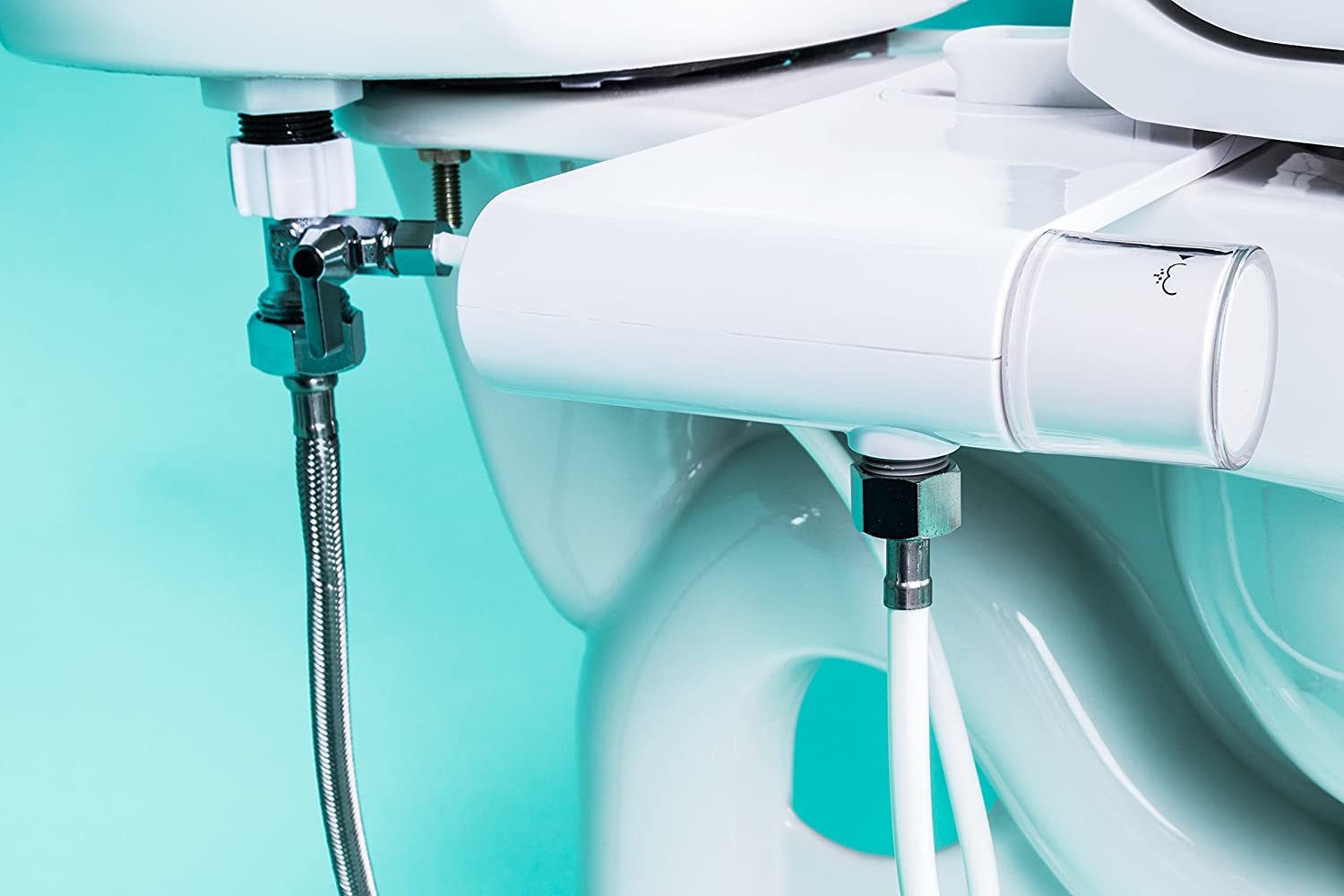 Unlike many bidet attachment, the Genie Bidet has dual retractable nozzles for feminine and rear cleansing, as well as a self-cleaning option. The Genie Bidet has an ultra-thin design that eliminates any space between the seat and the toilet, so you don't feel like you're sliding forward while using it.
The bidet can also be adjusted to the desired angle, and a sleek-looking knob allows you to easily control the strength of the cleansing spray. When the Genie Bidet is not in use, a hybrid T-connector allows the water supply to be turned off. A travel bidet is also included in the kit for when you want to feel clean while away from home.
5. Bio Bidet SlimGlow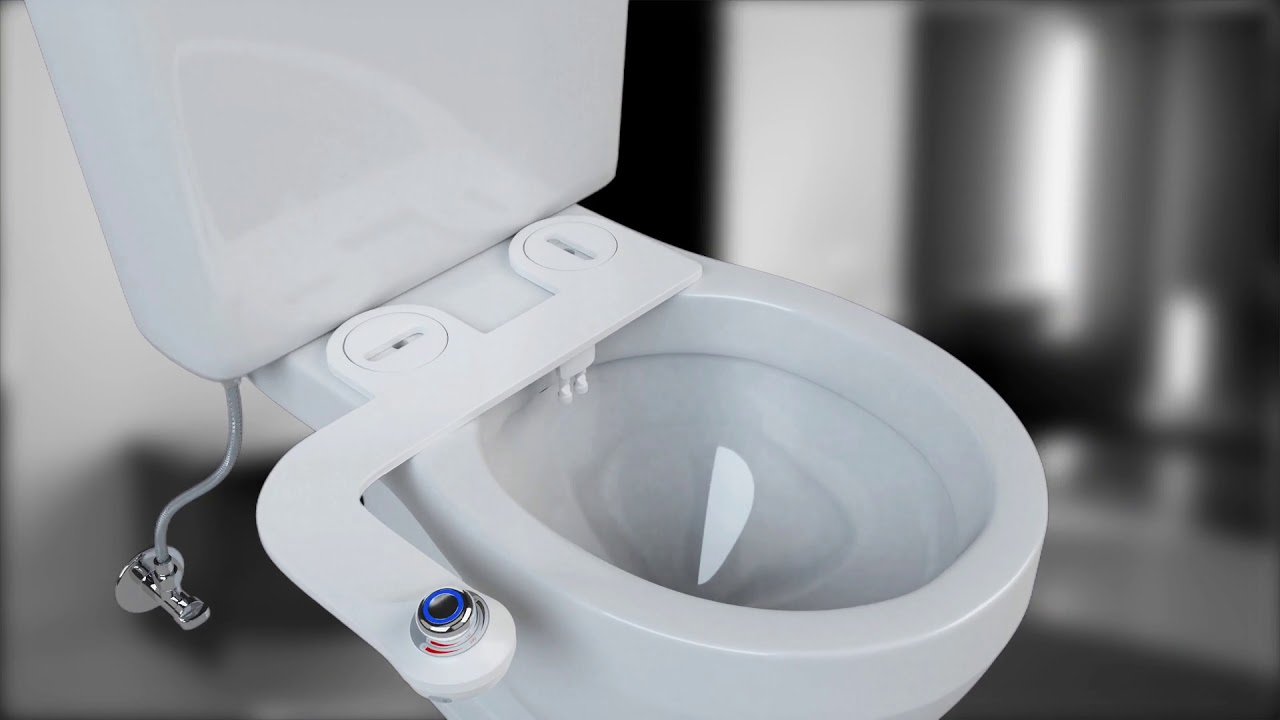 The SlimGlow bidet from Bio Bidet expands on previous models with an ultra-thin design, dual nozzles, and a battery-powered night light. The non-electric SlimGlow, which is only a half-inch thick, fits easily under the seat of an existing toilet, and the dual nozzles provide a universal wash and a feminine cleanse with adjustable spray pressure.
The SlimGlow highlight is the battery-powered nightlight, which illuminates coloured indicator lights to make those late-night trips to the bathroom a little easier.
6. Brondell SouthSpa Left-Handed Bidet

While most bidet attachment are designed to fit on the right side of the toilet, Brondell has created one that is ideal for lefties. It's also a good option if your bathroom is too small to accommodate anything extra on the right.
Depending on your price range and the bells and whistles you want, the Brondell left attachment is available in a variety of designs. The SouthSpa Dual Temperature and Dual Nozzle model has the most features, including hot- or cold-water temperature adjustments, front or rear spray angles, retractable nozzles, and a self-cleaning setting.
7. RinseWorks Aquaus 360 Patented Handheld Bidet Sprayer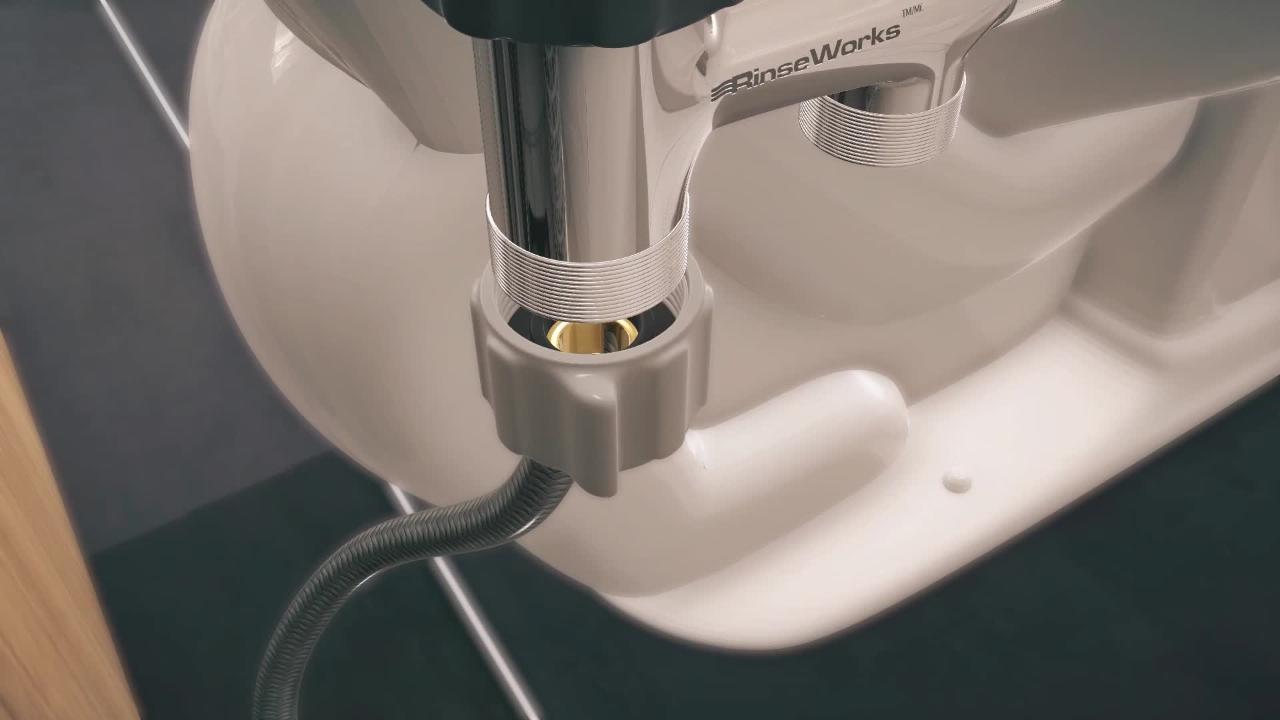 Handheld bidets give you more control over the spray angle and can also be used to rinse the toilet bowl after you've used it. There are several sink-sprayer designs on the market, but the RinseWorks stands out because it is pressurized and specifically designed to function as a bidet.
The long handle eliminates the need for users to reach into the toilet bowl to achieve the desired angle and pressure flow switch is easily controlled with your thumb. The bidet can be used upside down for added versatility. RinseWorks is a company based in the United States.
 Conclusion:
The TUSHY Spa 3.0 is our top pick for bidet attachments. Self-cleaning and eco-friendly, this attachment fits onto your existing round or elongated toilet seat. We recommend OMIGO Element Non-Electric Bidet Attachment if you want a non-electric option that is also simple to install. It can be installed quickly under your existing toilet seat without the use of a plumber or specialized tools.